Bryan Wilson
President, CEO & Director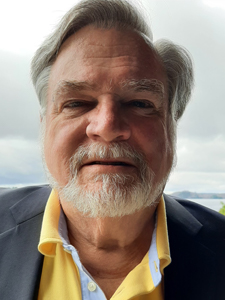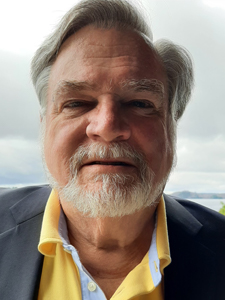 Bryan Wilson has more than 37 years of experience in the mining exploration and development business in varying geographies, management and executive positions, and for major companies like Falconbridge, Shell Canada Resources, and Centerra Gold, plus a variety of junior exploration companies. In these roles, he was pivotal in the early exploration and development of the East Kemptville Tin Deposit (Nova Scotia), the Magino Gold Mine (Wawa, Ontario), and the Oksut Gold Mine (Turkey). Previously, Mr. Wilson was the CEO and President of St. Genevieve Resources Inc., and a director of Spider Resources, both of which were take-over targets in 2007-08 and 2010 respectively. In addition, Mr. Wilson has 12 years of varied experience in the financial services sector, where he was a Financial Advisor with ScotiaMcleod, a Mining Analyst with C.M Oliver and Dominick & Dominick Securities Inc. and a partner in Thames Capital, a boutique merchant bank. Mr. Wilson holds a Bachelor of Science degree from the University of Waterloo.
Marc Sontrop
Independent Director
Marc Sontrop is the President and CCO of Interward Asset Management Ltd, a Toronto-based investment firm. He brings over 25 years of diverse capital markets experience dealing with private and public investments across multiple sectors. As a Portfolio Manager, Marc has particular expertise in researching and investing in small- to mid-cap mining opportunities. These investments have been global in reach and cover multiple commodities. Previous experience includes sell-side equity research at BMO Capital Markets and investment banking at Scotia Capital. Marc is a CFA Charterholder and holds both BComm and MBA degrees from McMaster University. Marc also serves on the board of a private multi-family real estate company and is the founder of various capital pool companies.
Mark Santarossa
Independent Director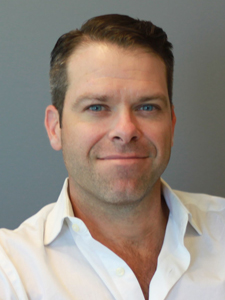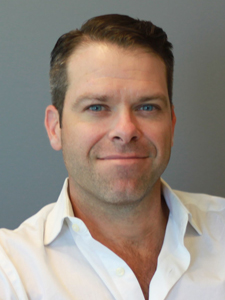 Mr. Santarossa brings almost 20 years of mining experience in various corporate, capital markets and investment banking roles. He is currently the Vice President of Corporate Development for Aurion Resources Ltd. Prior to joining Aurion, he was a Director at Origin Merchant Partners, Canada's largest independent Mergers and Acquisitions advisory firm based in Toronto. He has deep capital markets experience, with an extensive list of institutional buy-side and corporate relationships, having worked at both bank-owned and independent Canadian investment dealers, devoting much of his career to the resource sector. He has also been the President of NewOrigin Gold Corp. as well as the Chief Financial Officer and Vice President of Corporate Development for GT Gold Corp. Mr. Santarossa holds an MBA from the Schulich School of Business and a Chartered Professional Accountant designation.
Frank Busch
Independent Director
Frank Busch is currently CEO of NationFUND and is a published author and past recipient of the Burt Award for First Nations, Metis and Inuit Literature. Mr. Busch is a member of the Nisichawayasihk Cree Nation in northern Manitoba. He holds a bachelor's degree in Indigenous Studies from the University of Manitoba, five certificates from the Canadian Securities Institute and a Post-Graduate Certificate in Finance from Harvard University. As CEO of NationFund, Mr. Busch provides First Nations with guidance on capital markets, private equity, debt financing and investment strategy as well as financial education. Mr. Busch is an influential independent leader on the Board of Huntington.
Alexandria Marcotte, P.Geo
Independent Director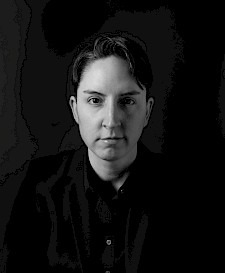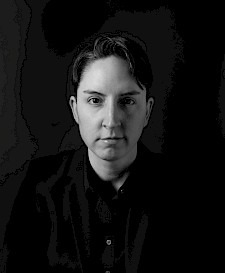 Ms. Marcotte, P.Geo., is the Vice President, Project Coordination for Osisko Mining Inc. having started at Osisko as a Senior Geologist in March 2017. Prior to joining Osisko, Ms. Marcotte held increasingly senior roles in junior exploration companies internationally and across Canada. She started her career working underground at the Kidd Creek mine. Ms. Marcotte received an Honours Bachelor of Science degree from the University of Toronto and an MBA from the Schulich School of Business at York University. Ms. Marcotte is a member of the Professional Geoscientists of Ontario and the Prospectors & Developers Association of Canada's Sustainability Committee.